Simha Rasi 2021-2022 Yearly Telugu Predictions
Telugu Rasi Phalalu Simha Rasi 2021-2022 Yearly Predictions in Telugu. Simha Rasi Horoscope 2021-2022, Simha Rasi Lucky Number, Lucky Stone and Predictions. Simha Rasi 2021-2022 Aadayam-2 (Income), Vyayam-14 (Expenses), Rajapujyam-2 (Honour) and Avamanam-2 (Dishonour).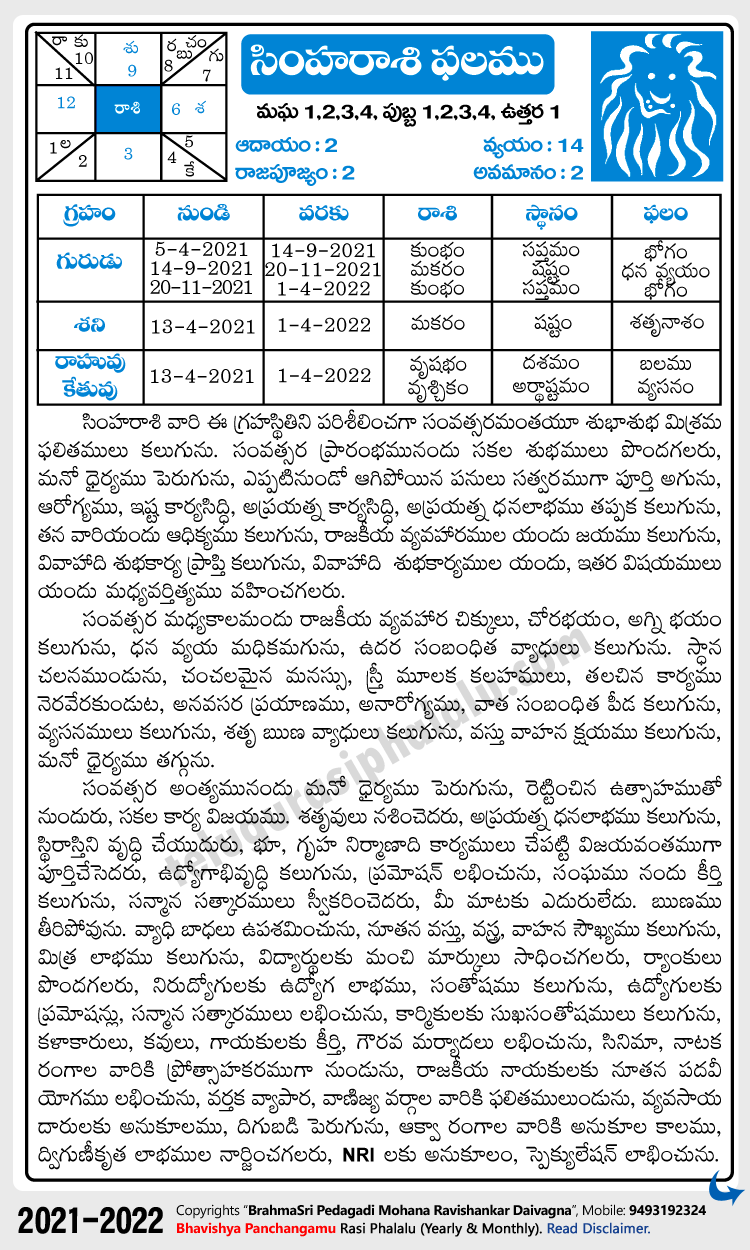 Telugu Simha Rasi Phalalu 2021-2022 » Monthly Predictions » Yearly Predictions.